[This unedited press release is made available courtesy of Game Developer and its partnership with notable game PR-related resourceGames Press]
Lesquin, France, 7 November 2023 – The video games publisher NACON and Simteract studio invite you to (re)discover Barcelona at the wheel of a taxi with Taxi Life: A City Driving Simulator, available inFebruary on PlayStation®5, Xbox Series X|S and PC (Steam,Epic Games Store).Check out the new trailer for Taxi Life: A City Driving Simulator:Taxi Life: A City Driving Simulator | Official Trailer: PEGI UK | ESRB
Halfway between a simulation and a management game, this new release offers a unique experience in its genre, enabling players to step into the shoes of a taxi driver while also running their own company. Your mission is to take your passengers to their destinations all over Barcelona, while adhering to the rules of the road, adapting your driving style to whatever the road throws at you, such as accidents or traffic jams, as well as catering to every last request from your passengers to secure good ratings and generous tips. On top of that, you must develop your own taxi company: hire other drivers, expand your fleet and make the best choices to enable your business to flourish.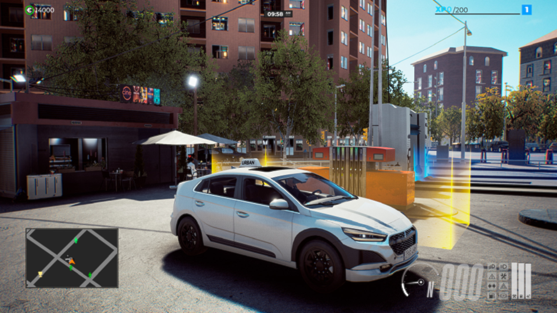 Game features:
Immerse yourself in the bustling streets of Barcelona: transport your passengers in a large area of Barcelona reproduced at 1:1 scale, explore the city and earn experience points by discovering new points of interest to unlock new skills.Discover the life of a taxidriver: pick up clients and take them to their destinations, while adhering to the rules of the road, adapting your routes to random events (accidents, works, parades, etc.) and the weather conditions. You should also make sure to meet your passengers' requests, to provide an impeccable service and secure high ratings… and generous tips!Develop your own taxi company: buy new cars with the profits from your fare, hire employees based on their profile and assign them to cars, neighbourhoods and time slots, and make the right decisions to maximise your profits.Take part in challenges: you may be tasked to floor the accelerator without worrying about speeding fines, or stick strictly to all the rules of the road… but beware, the customers on these missions are particularly demanding!Drive the cars of your choice, and customise them: you can choose your own models and your own driving style, but also your vehicles' size, colour, cab, wheels, components and accessories, and enhance them as you accumulate funds and experience!Don't forget about vehicle maintenance: Monitor the dashboard indicators, and take your car into service stations and garages to get it repaired and cleaned.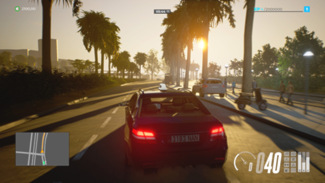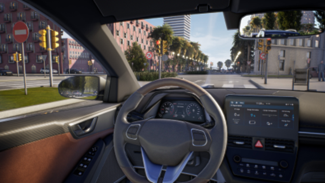 Taxi Life: A City Driving Simulator will launch on PlayStation®5, Xbox Series X|S and PC (Steam, Epic Games Store) in February 2024.—Check out Taxi Life: A City Driving Simulator on Steam and add the game to your wishlistFollow the game on social media:Facebook|X (Twitter)|Instagram|TikTok|YouTubeAll NACON games and accessories: nacongaming.com
PRESS CONTACTSNACON – Alice Claret, [email protected]
About NACON NACON is a company of the BIGBEN Group founded in 2019 to optimize its know-how through strong synergies in the video game market. By bringing together its 16 development studios, the publishing of AA video games, the design and distribution of premium gaming devices, NACON focuses 30 years of expertise at the service of players. https://www.nacongaming.com/About SimteractSimteract is a development studio with 50 employees that specialises in making railway simulators for industry professionals. Since 2018, the studio has focused on creating video games and has recruited veterans of the sector, using the expertise they earned while working in rail to provide fun and authentic games.