[This unedited press release is made available courtesy of Game Developer and its partnership with notable game PR-related resourceGames Press]
Oberhaching, Germany, November 13th, 2023 – Developer Render Cube and publisher Toplitz Productions are thrilled to reveal a new insider video for its eagerly awaited co-op game mode for Medieval Dynasty. The video shares more details on the features coming to the free update which will launch just in time for the holiday season on STEAM on December 7th, and for current gen console players and other PC platforms in Q1/Q2 2024.
Medieval Dynasty's new co-operative map, The Oxbow, is one of the largest and most exciting content updates to be added to the game since the game's launch and also adds new enigmatic characters, new quests and a character customization mode.
Both Co-Op and solo players of Medieval Dynasty can participate in new quests and meet the residents of the new land.
Check out the latest video that hints at more details with the character creator, playing in Co-Op, emotes, management and romance rivalry.
Check out the video here: https://www.youtube.com/watch?v=ibnprh1lZfc
For further details on Medieval Dynasty be sure to check out the games regular news posts on Steam or join the conversation via their active Discord here.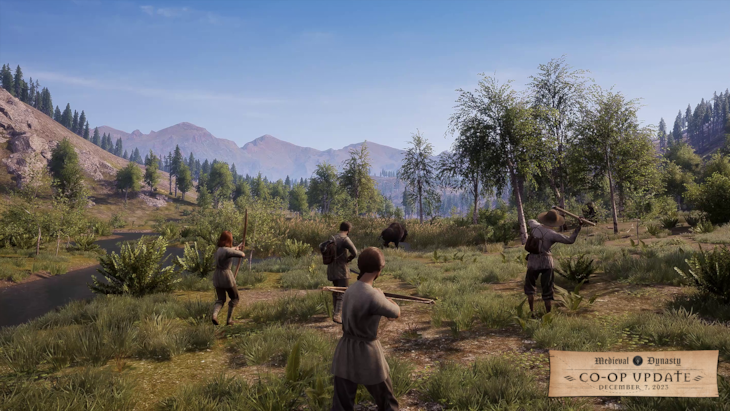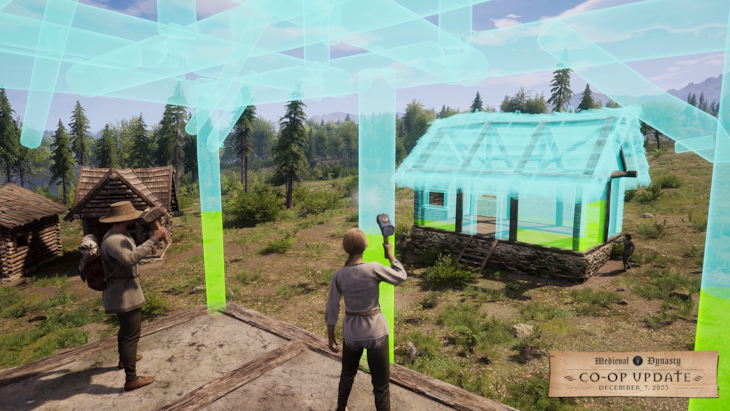 Video: https://www.youtube.com/watch?v=ibnprh1lZfcPress kit: https://www.dropbox.com/sh/g4ynnlog72kqmwj/AACvXLJD3LKS2sjdzTI5C7Y-a?dl=0
About Render Cube
Render Cube is a Polish development studio founded in 2012. In the initial period of its activity, it focused on outsourcing works, commissioned mainly by other game producers, which resulted in cooperation with, among others, CD Projekt, Techland or Creepy Jar. In recent years, the company has been focusing on the production of its own games, released on PC and console platforms. The biggest title of the studio is Medieval Dynasty, a unique production that combines the best features of such popular genres as survival games, simulators, builders, RPGs and strategies.The company employs over 30 people and is listed on the Polish Stock Exchange.
About Toplitz Productions
The German-Austrian publisher, whose name originates from the mysterious Toplitz Lake in the heart of Austria, develops and publishes games with "heart & soul" for all platforms. The company consists of a healthy mix of experienced industry veterans and young talents, all of whom are passionate gamers. They enjoy working with creative developers on many exciting titles, such as those from the "Dynasty" and "Giant" series.