[This unedited press release is made available courtesy of Game Developer and its partnership with notable game PR-related resourceGames Press]
Are you ready to join an anime girl squad in swimsuits for some shooting action on a tropical island? The 3D sci-fi anime RPG shooter Snowbreak: Containment Zone(available on PC, iOS, and Android) has announced the global release of its new version, "Verdurous Holiday," on November 2nd. This fresh update departs from the serious tone of the Snowbreak main storyline and introduces a relaxing island holiday side story, offering players a unique gaming experience. As seen in the trailer video, the girl squad in swimsuits is sure to add to the excitement. Continue reading for more details.
Swimsuit Girls Make an AppearanceThe new update introduces a five-star character, a five-star weapon, and five new outfits. The latest character is the five-star version of Mauxir, known as "Mauxir – Shadow Ka." Mauxir, characterized by a cat-like personality, possesses remarkable transformation abilities in her five-star version. Additionally, Mauxir – Shadow Ka comes equipped with the new weapon, the "Alloy Truth," which is a submachine gun. To complete this exciting package, there's a new outfit called "Sizzling Holiday."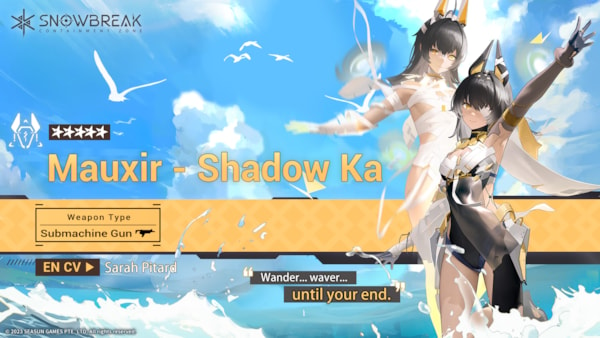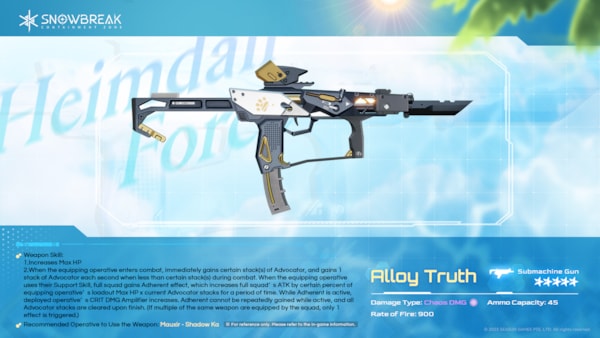 Additionally, three characters don swimsuit outfits: the stoic war goddess, Chen Xing – Ethereal Cloud, the sharpshooter Yao – Winter Solstice, and the gentle sister, Enya. Notably, Enya's swimsuit can be obtained for free at the event shop, "Sea Breeze Market". The development team has also created new outfits for popular characters, Yao and Marian – Swift, with Yao's "Enduring Valor" outfit producing unexpected battle damage effects, sparking discussions among the Snowbreak player community.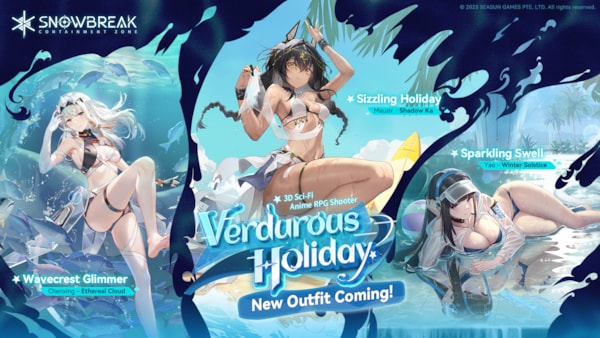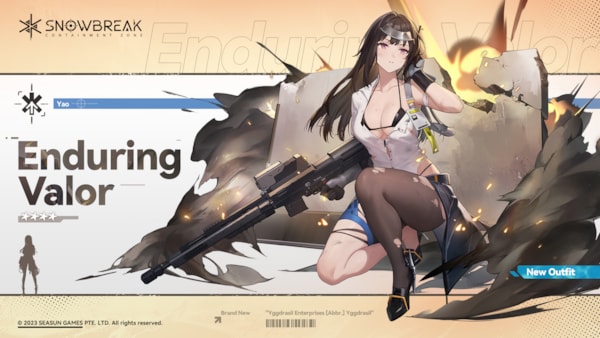 Rich Island-themed GameplayIn this version update, the development team presents rich and detailed island maps, along with new island-themed BOSS battles and other popular gameplay modes. A noteworthy innovation is the introduction of a leaderboard mechanism for the first time in co-op gameplay. The idea for leaderboards primarily came from the player community, where many players expressed a desire for more competitive co-op battles.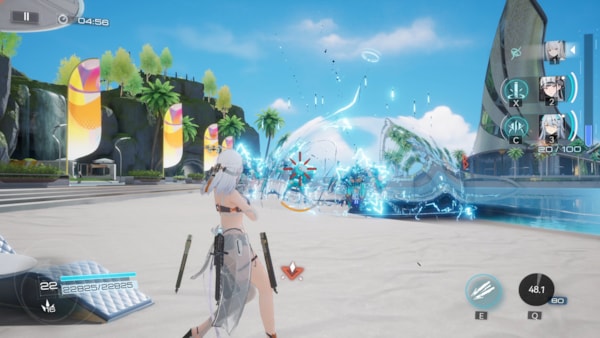 After introducing an open world in the previous version, this patch also features a brand-new island-themed open world. Players can freely explore the island map, gather resources, and even enjoy a fishing mini-game. Moreover, a monopoly mini-game, known as Goldrush Party, is introduced, allowing players to play the classic board game with characters. These diverse mini-games perfectly match the relaxed island theme.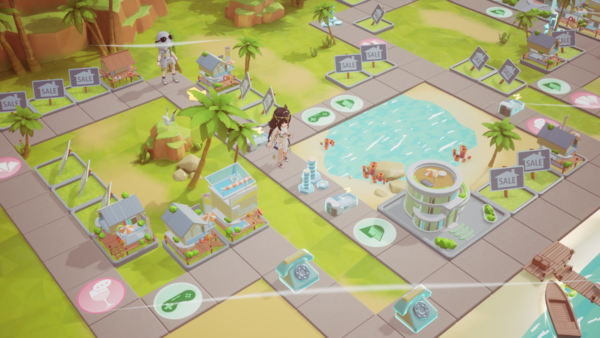 Limited-time BonusesIn addition to obtaining Enya's swimsuit for free, this version offers abundant free resources. Completing a 7-day login mission grants players 10 "Manifestation Echo Covenants", equivalent to a free 10-card draw. Players can also obtain a self-selected five-star character and five card draws along with numerous enhancement materials, using island tokens in the "Seabreeze Market" during events. The event for new players to obtain a self-selected five-star character upon completing main story progress [5-12] is still in effect.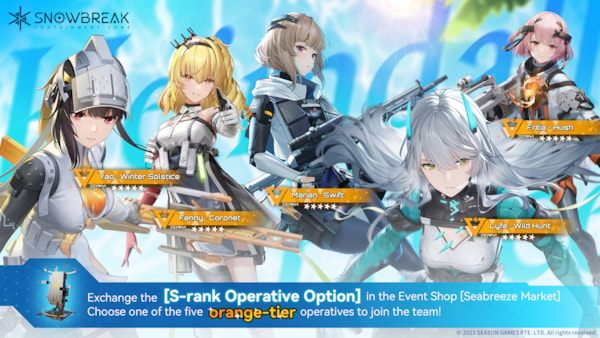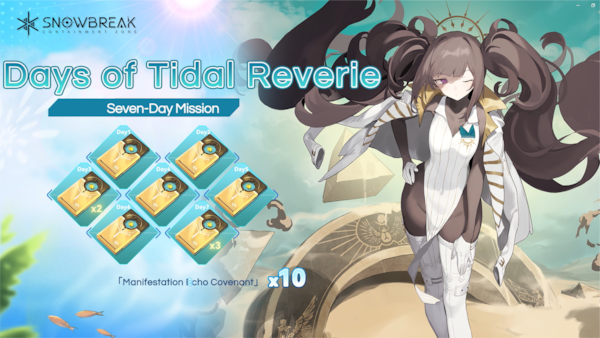 For players looking to take a break from their daily routines and enjoy a change of scenery on the island, the new version of Snowbreak is a must-try. Download Snowbreakand join the swimsuit party!To stay up to date on Snowbreak, visit the official site or follow the game onTwitter,Facebook,TiktokandYouTube. Players can also meet other aspiring adjutants by joining theofficial Discord.About Snowbreak: Containment ZoneSnowbreak: Containment Zone is a highly anticipated 3D science-fiction RPG-shooter, set in near-future. Players embody an Adjutant of the Heimdall Force. With advanced weaponry, RPG skills, and the ability to recruit and bond with Manifestations, players embark on a journey to end the winter brought upon by the Titans. Snowbreak offers cross-platform gameplay and a next-generation gaming experience.About Amazing Seasun GamesAmazing Seasun Games is a publisher brand and subsidiary of Seasun Games, a renowned game development and publishing company committed to crafting immersive and innovative gaming experiences worldwide. With a diverse portfolio spanning various genres, including MMO, action, role-playing, adventure, and strategy, we push boundaries with captivating narratives, innovative gameplay, and stunning visuals. Committed to continuous improvement and fostering a thriving player community, Seasun Games aims to be a prominent force in the global gaming industry, striving to become a paradise for gamers.PR Contact:[email protected]