[This unedited press release is made available courtesy of Game Developer and its partnership with notable game PR-related resourceGames Press]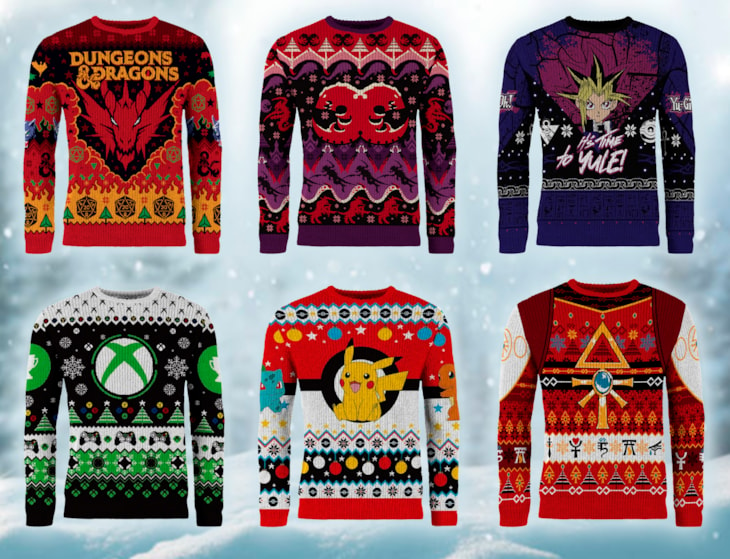 Introducing Merchoid's new gaming Christmas sweater range for 2023! Looking forward to diving back into your beloved gaming sessions after Christmas family gatherings? Thanks to the new range, you can bring some tabletop magic to Christmas dinner and beyond!
Joining the range for 2023 are some tabletop gaming staples! Now you can declare that "it's time to Yule!" with our Yu-Gi-Oh! Sweater. Need to add a +1 to your festive spirit? Our new Dungeons & Dragons Christmas sweater can help you level up your stats! Or are you determined to claim the last of the Christmas pudding for the Emperor? We have a Warhammer 40,000 Christmas sweater for that!
With returning favourites from the worlds of Pokémon, The Legend of Zelda, Pac-Man and more, we've got all your gaming desires covered!
The full range of Gaming Christmas sweaters are available to order here: https://www.merchoid.com/christmas-sweaters-jumpers/gaming-ugly-christmas-sweaters-jumpers
KEY POINTS
Officially licensed gaming merchandise.
Brand new designs for 2023
Available exclusively at Merchoid.com
Links to https://www.merchoid.com/christmas-sweaters-jumpers/gaming-ugly-christmas-sweaters-jumpers